How How New Oven Bag Works and How It Can Seriously Increase Your Sales?
Ovenable bag also called bake bag, it's used to pack the raw meats into oven to cook. It is new fresh and fun in supermarket. Let's take a look at the new ovenable bags format. See how it works and how it can seriously increase your sales.
How it works?

1. Select your seafood or raw meat 2. Choose a free butter or sauce
3. Weigh the bag with food in it 4. Place the customer selection of the sauce/butter into the bag
5.Remove the protective strip and seal the bag (If you already have a heat sealer you will use bag without adhesive tape)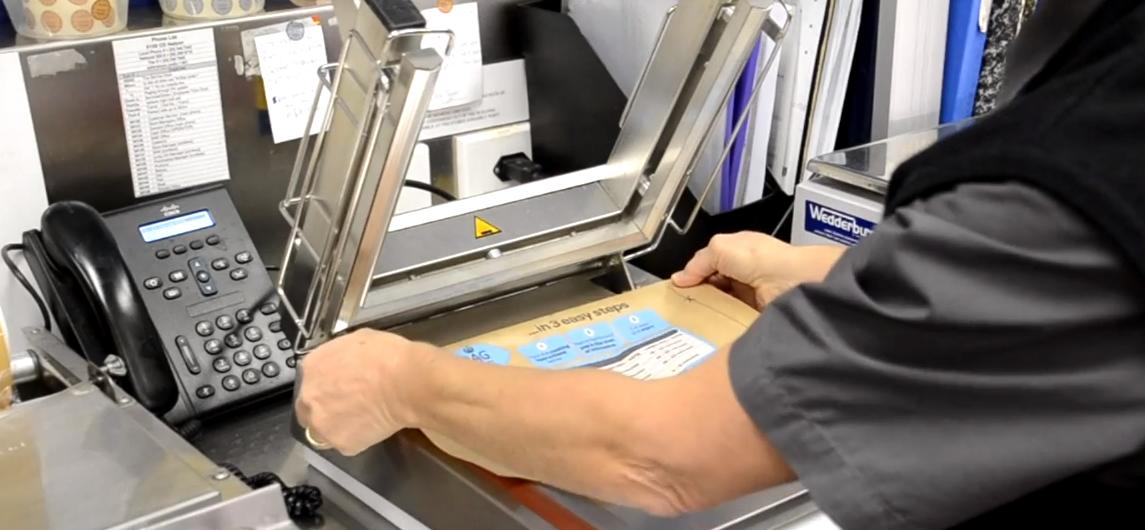 6. Take to home store in refrigerator or bake in oven

The benefit your customer will love

Withstand temperatures up to 200° C
Are safe to use in conventional oven, microwave, slow-cook and smoker ovens.
Preserve the natural flavor
Traps in moisture and natural juices to keep food from drying out so it comes out juicy and tender every time
33% Faster Cooking Time

With faster cooking time, your customer use less energy and save money
7% Greater Yield
Without the shrinkage typical with the use of conventional ovens, your customer retain more of what you started with
0% Clean Up
With food never touching the pans and never splattering the oven, you maintain cleaner, easier to operate kitchens
DXC Advantages on Ovenable Bags:
1. One of the earliest manufacturers to develop Kraft paper laminated pouches in China
2. Cutting Custom transparent window on Kraft
3. Excellent laminated strength, material construction according to the usage, content, storage condition and customizing, Withstand temperatures up to 200℃
4. With or without double sided adhesive tape
5. Max printed 8 colors directly on paper
6. FSC certified Kraft Paper imported directly from Japan
There are more than Ovenable bags in DXC PACK!

100% Recyclable pouch
-Replaces non-recyclable laminates
-Excellent oxygen and moisture barrier
-Suitable for mechanical recycling where
existing recycling systems are in place
-Artwork protection due to reverse printing
-Suitable for all kinds of bag types
Barrier compostable pouch
-Certified compostable raw materials
-Excellent oxygen and moisture barrier
-Meet standard EU 13432 and ASTM D6400
-Home and Industrial Compostable
-Meet food contact regulation
10~25kg pet food bag
Anti-skid: Anti-skid coating to allow
large pet food bags to be palletized
Air Release Systems: Avoid Trapped air inside a bag
that cause a pallet become unstable after stacking
Top slider zipper, powder proof zipper, normal zipper...
Side gusset handles
Micro-perforations:Tiny holes on the bag
allows trapped air to escape the bag
Visit our website(www.dxcbag.com)to know more or contact us (sales@dxcpack.com) directly! We are always here to listen to you!