Still Confused about Your Compostable
Packaging Solutions?
In fact, 95% of compostable bags are considered fully compostable, meaning that all Natureflex films are 100% compostable, excluding adhesives and inks.
While maintaining excellent print quality and barrier properties, it can be used to safely package many of the consumer products on the market today. Once returned to our planet, the bags will disappear completely.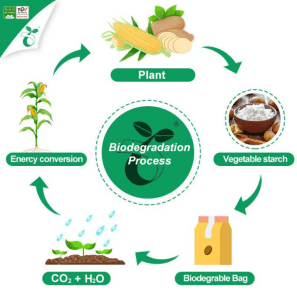 Why choose DXC's compostable packaging?
DXC only used truly compostable materials and have achieved compostable certificates. Our products have excellent barrier and printability, therefore we can provide you the packagings with perfect concentration of compostable and barrier.
Laminate and manufacture NK or NK with PBS or PLA pouches
Excellent process in existing LDPE extrusion coating machine
Compostable without composting facility
Excellent printability without pre-treatment

Suitable for packaging of weakly acidic, fatty and oily foods, etc.
We have several long-term stable suppliers so that we can provide consumers with consistent quality products.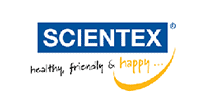 Both Home and Industry Compostable
DXC Compostable Packaging Solutions
Compostable Materials and Structures
• Outer layer, printed layer
• Multiple paper options: brown paper, lead white kraft paper, black paper, etc.
• 8 printing colors for gravure printing and support digital printing.
• Transparent high barrier heat-sealable compostable film
• Bio material
• Outer layer, middle layer, oxygen and moisture barrier
• Used as a surface or barrier
• Available to print on NK
• High barrier metallised compostable film
• Bio material
• Middle layer, excellent oxygen and moisture barrier
• Bio material
• Inner layer, heatseal layer,direct food contact 
• Temperature range : -30~100℃.
• Convenient for storage, transportation and used in marine, hotter environments.
Custom Compostable Bag Types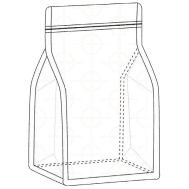 Flat Bottom Pouch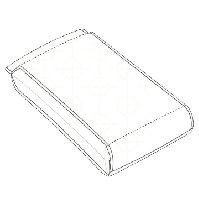 Side Gusset Pouch
Side Seal Pouch
Stand up Pouch
Biodegradable packaging typically has a shelf life of between 6 months and 1 year. However, we do have customers who use our packaging for products with a shelf life of 1 year or longer after conducting their own shelf life tests.
DXC compostable bags will not begin to biodegrade on the shelf because they can only biodegrade under composting conditions, but the quality of the packaging will begin to deteriorate over time.
All of our materials are certified as home and industrial compostable and comply with US and European composting standards EN13432 and ASTM D6400. our zippers and valves are also compostable.
The best way to dispose of compostable plastics is to take them to an industrial or commercial composting facility where they will break down with the right mix of heat, microbes and time. If this type of composting facility is not available in your area, they can often be put together with garden waste or food waste and taken away for composting, but it is always worth checking with your local council to see if they accept compostable bags in this way. If the above types of composting solutions are not available in your area, then the only option is to throw them in the bin.
If you want to dispose of your compostable bags at home, you can do so at your home compost site or on your garbage can, as long as the bags or film are certified home compostable, such as Natureflex ™.
Don't See The Answer You Need?